Well, if finally took the plunge. I upgraded my PhotoShop 7 to CS3. I gotta say, for as many differences, it is nice that all the things I like are still there the way I expect them. I'm getting to play with it, though not as much as I would like.
I also, recently, bought several of the Alien Skin filters for PhotoShop; it is a quite the adventure to discover all the effects one can achieve. I settled on
Snap Art
Xenofex
Nature
Impact
One images I've played with already is shot of storm coming over West Lake in Okoboji, Iowa, last July (2006). The original () isn't much of anything,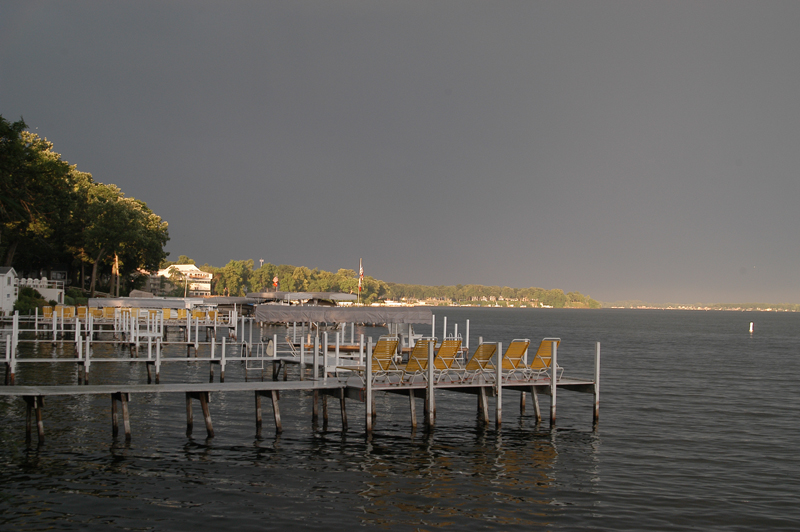 but I kinda like the after version.